Baby Shower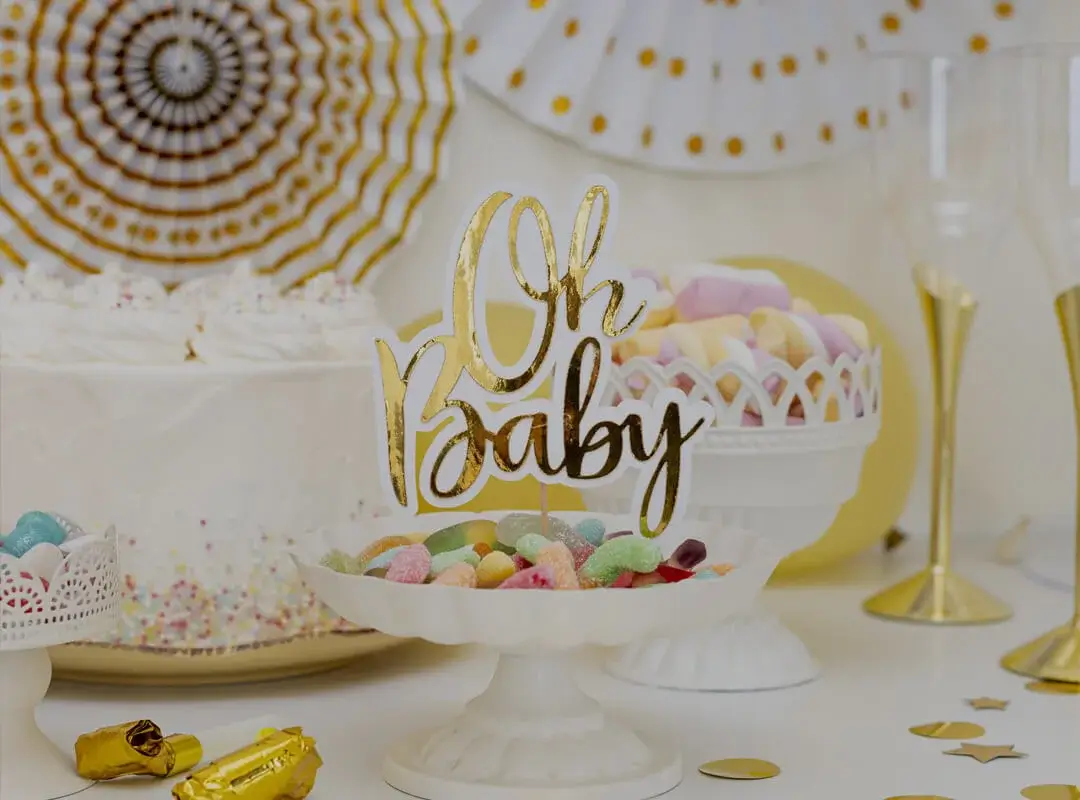 Becoming a parent is one of the most exciting and life-changing events in a person's life. Preparing for the arrival of a new baby is an essential and joyful time, and celebrating this milestone with friends and family is a cherished tradition. Baby showers have been a popular event for generations, bringing together loved ones to share in the anticipation of a new arrival. If you're planning a shower, choosing the perfect venue is key, and Kuruva Island Resort and Spa in Wayanad is an excellent choice.
The Kuruva Island Resort and Spa offers a variety of indoor and outdoor venues that are perfect for hosting baby showers of any size. Whether you're planning a small and intimate gathering or a large and extravagant event, the resort has you covered. The banquet halls are spacious and elegant, featuring modern amenities and beautiful decor. The outdoor venues offer breathtaking views of the surrounding landscape, including the stunning Kuruva Island itself. With the resort's beautiful natural setting, your guests will feel relaxed and rejuvenated during your event.
The resort's catering services are top-notch, providing delicious and diverse menus to suit your preferences and requirements. The culinary team at Kuruva Island Resort and Spa specialises in creating delectable dishes that will tantalise your taste buds and leave your guests wanting more. From traditional Indian cuisine to international favourites, the catering team can create a menu that caters to your guests' dietary needs and preferences.
The dedicated team of party planners at Kuruva Island Resort and Spa takes care of all the details, ensuring that your shower is a memorable event. From decorations to entertainment, they will work closely with you to create a theme that reflects your style and vision. They can provide a range of decor options, including balloons, floral arrangements, and table settings. The resort also offers audio and visual equipment to ensure that your guests can hear and see everything clearly.
One of the unique advantages of hosting a baby shower at Kuruva Island Resort and Spa is the abundance of amenities that the resort offers. Guests can enjoy a range of activities and facilities, including swimming pools, indoor games, and outdoor sports. The resort also has a spa and wellness center, providing the perfect opportunity for guests to unwind and relax. With so many options available, your guests will have a fantastic time and make memories that will last a lifetime.
The natural beauty surrounding Kuruva Island Resort and Spa makes it an ideal location for a baby shower. The resort is located in the heart of Wayanad, surrounded by lush greenery and the tranquil Kabini River. The natural surroundings provide the perfect backdrop for your event, creating a serene and peaceful atmosphere that will leave a lasting impression on your guests. The resort's location also allows for easy access to other nearby attractions, making it an ideal choice for guests traveling from out of town.
If you're looking for a luxurious and sophisticated baby shower venue in Wayanad, Kuruva Island Resort and Spa is the perfect destination. With its range of amenities and top-notch services, you can create a memorable event that celebrates the joy of becoming a parent. From the beautiful decor to the delicious food, your guests will be impressed with every aspect of your baby shower. Kuruva Island Resort and Spa provides a hassle-free and unforgettable experience that will leave you with wonderful memories for years to come.
In addition to its excellent amenities and services, Kuruva Island Resort and Spa also offers a range of accommodation options for guests who want to extend their stay. The resort has luxurious rooms, suites, and villas that are designed to provide the utmost comfort and relaxation. Each room is elegantly furnished and equipped with modern amenities, including air conditioning, Wi-Fi, and flat-screen TVs.
The resort's villas are particularly impressive, offering spacious living areas, private pools, and stunning views of the surrounding landscape. The villas are perfect for families or groups of friends who want to stay together and enjoy the resort's facilities and activities. With its range of accommodation options, Kuruva Island Resort and Spa can cater to guests with different preferences and budgets.
Overall, hosting a baby shower at Kuruva Island Resort and Spa is a wonderful way to celebrate the arrival of a new baby. The resort's beautiful surroundings, top-notch amenities, and excellent services make it an ideal destination for creating lasting memories with loved ones. From the moment you arrive at the resort until the end of your event, the dedicated team of professionals will ensure that everything runs smoothly and flawlessly. With its stunning natural beauty and luxurious facilities, Kuruva Island Resort and Spa is the perfect venue for hosting a truly unforgettable baby shower.
To make your baby shower even more special, Kuruva Island Resort and Spa can also organize fun activities and entertainment options for you and your guests. Whether you want to create a relaxing spa day, a pool party, or a cultural experience, the resort's team can assist you in designing the perfect itinerary. You can also arrange for a DJ or live music to add to the festive atmosphere.
If you're planning to have a theme for your baby shower, the resort can provide custom decor that matches your vision. Whether you're looking for a traditional pink or blue color scheme or something more unique, the team can help you create a beautiful and cohesive look. The resort's talented florists can also create stunning floral arrangements and bouquets that add to the ambiance of your event.
Party Hall for Baby Shower Event in Wayanad where hosting an event in Wayanad can be an unforgettable experience, especially if you choose the right venue. A party hall is an excellent choice for a shower, providing ample space for your guests to mingle and enjoy the celebration. With its beautiful natural surroundings and luxurious amenities, Wayanad offers several party halls that are perfect for hosting a memorable shower event.
Top Baby Shower Venues & Halls near Manathavady, Wayanad at the most picturesque town in the area that offers several excellent venues and halls for hosting baby showers. From elegant banquet halls to outdoor venues with breathtaking views, Mananthavady has a range of options to suit any preference and budget. Whether you're looking for a small and intimate gathering or a grand celebration, you'll find the perfect venue in Mananthavady.
Event Space & Hotels in Wayanad is home to some of the most luxurious hotels and resorts in India, offering world-class amenities and stunning e