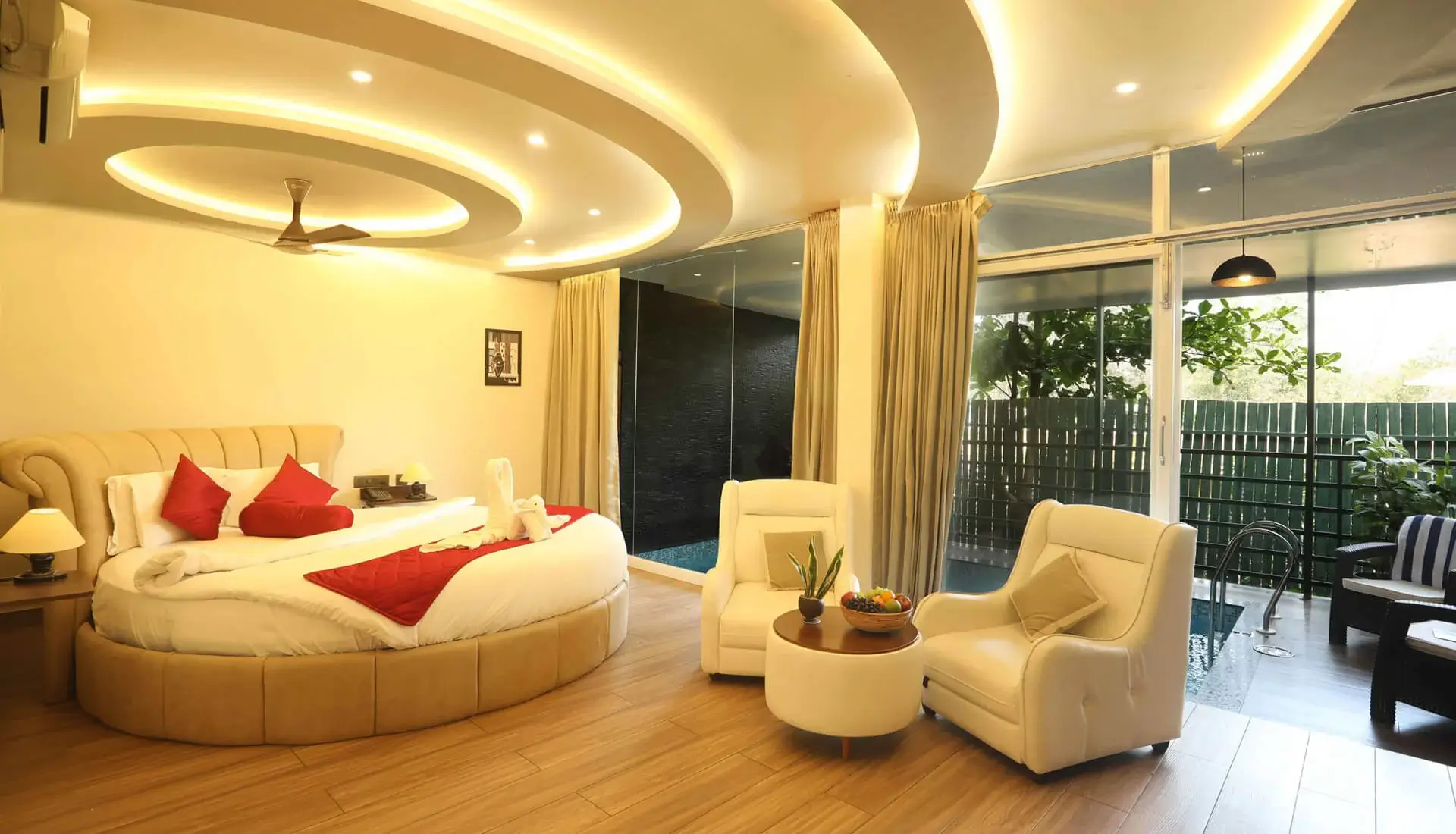 Private Pool Room
Step into the sanctuary of our Exclusive Pool Suite, a haven of sophistication and comfort that radiates a welcoming, cozy atmosphere. The suite is outfitted with a lavish king-size bed, complete with plush pillows and fine-quality linens, designed to guarantee a restful slumber.
The room is also equipped with modern amenities such as air-conditioning, flat-screen TV, complimentary Wi-Fi, a mini-fridge, and an electronic safe to keep your valuables secure. The large glass windows in the room offer stunning views of the surrounding landscape, allowing you to bask in the natural beauty of Kuruva Island.
Our Private Pool Room also boasts a private balcony, where you can sit back, relax and soak up the sun or enjoy a romantic meal with your loved one at resort with private pool in wayanad. The balcony overlooks the beautiful gardens of the resort, making it the perfect spot to watch the sunset and revel in the tranquility of Kuruva Island.
Our resort also features a range of dining options, including our signature restaurant, which offers a delectable array of local and international cuisines prepared by our skilled chefs. Whether you want to enjoy a candlelit dinner on the beach or a casual lunch by the pool, we have the perfect setting to make your dining experience truly special.
Escape the chaos of the city and relax in the tranquil ambiance of our private pool resort Wayanad. Enjoy the ultimate privacy and indulgence at our resort with private pool in Wayanad.