In the verdant embrace of Kerala, away from the buzz of everyday life, lies a hidden natural marvel Kuruvadweep. This cluster of islets, affectionately known as Kuruva Island, is a delicate ecosystem floating on the gentle Kabini River. The lush landscape sprawls over 950 acres and is a sanctuary for those who find solace in the whispers of nature.
Upon arrival, the island's air, infused with the scent of wild orchids and the chatter of exotic birds, invites you to shed your worldly cares. Kuruvadweep is a protective bubble of biodiversity, where every inch of land and drop of water teems with life. It's not just a geographical wonder but a vibrant canvas of life, where the dance of rare herbs and vibrant avian creatures play out each day.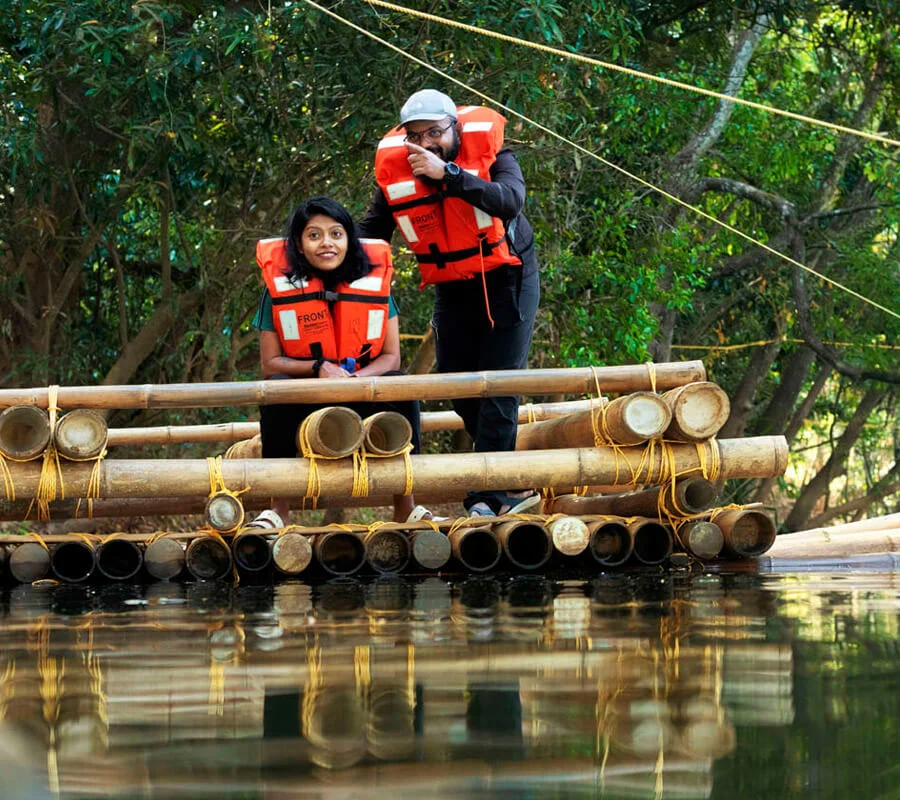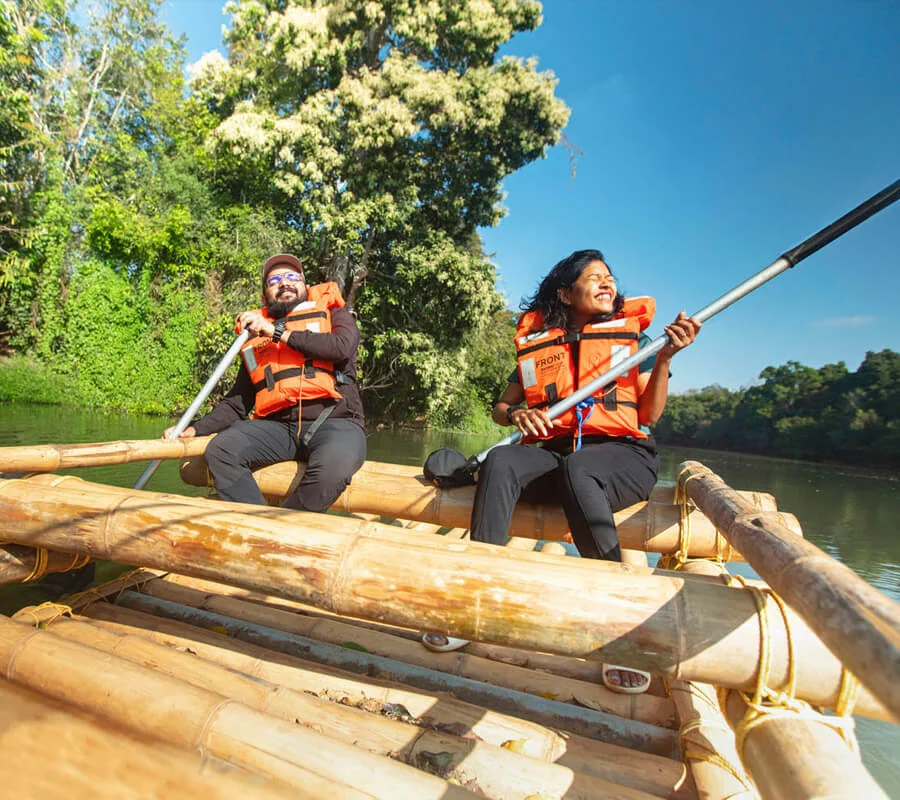 The island's charm is irresistible, more so during the monsoon when the heavens shower their bounty, turning the isle into an emerald jewel. The experience of Kuruvadweep is about simplicity and immersion. Here, walking trails beckon the intrepid, boat rides offer serene passages through nature's abode, and time seems to stand still by the riverside.
Preserving its serene spirit, the island's guardians allow no cars, ensuring that the only footprints left behind are those that mark a journey through its heart. It's a place that commands a gentle tread, a keen eye, and a willing heart to embrace its pure essence.
If you wish to weave the tranquillity of the islets into the fabric of your night, the best resort near Kuruvadweep awaits to envelop you in comfort. Nestled just a stone's throw from the island, this resort is where luxury meets the rustic charm of the wild. It's a retreat that promises not just a stay but an extension of the island's own rhythm and pace. Here, the hospitality is as warm as the Kerala sun, and the rooms are havens of peace, mirroring the island's calming soul.
Kuruvadweep is more than a destination that everyone craves, it's a journey back to oneself, facilitated by the cradle of nature. It's a chapter of your life where the narrative slows down, the plot simplifies, and the characters are the elements of nature. And as the day closes, the resort near Kuruvadweep becomes your retreat, a place where stories of the day meld with the comfort of the night..
In the end, Kuruvadweep doesn't just stay with you; it beckons you back, promising that each return is a return to a peace that the world too often forgets.