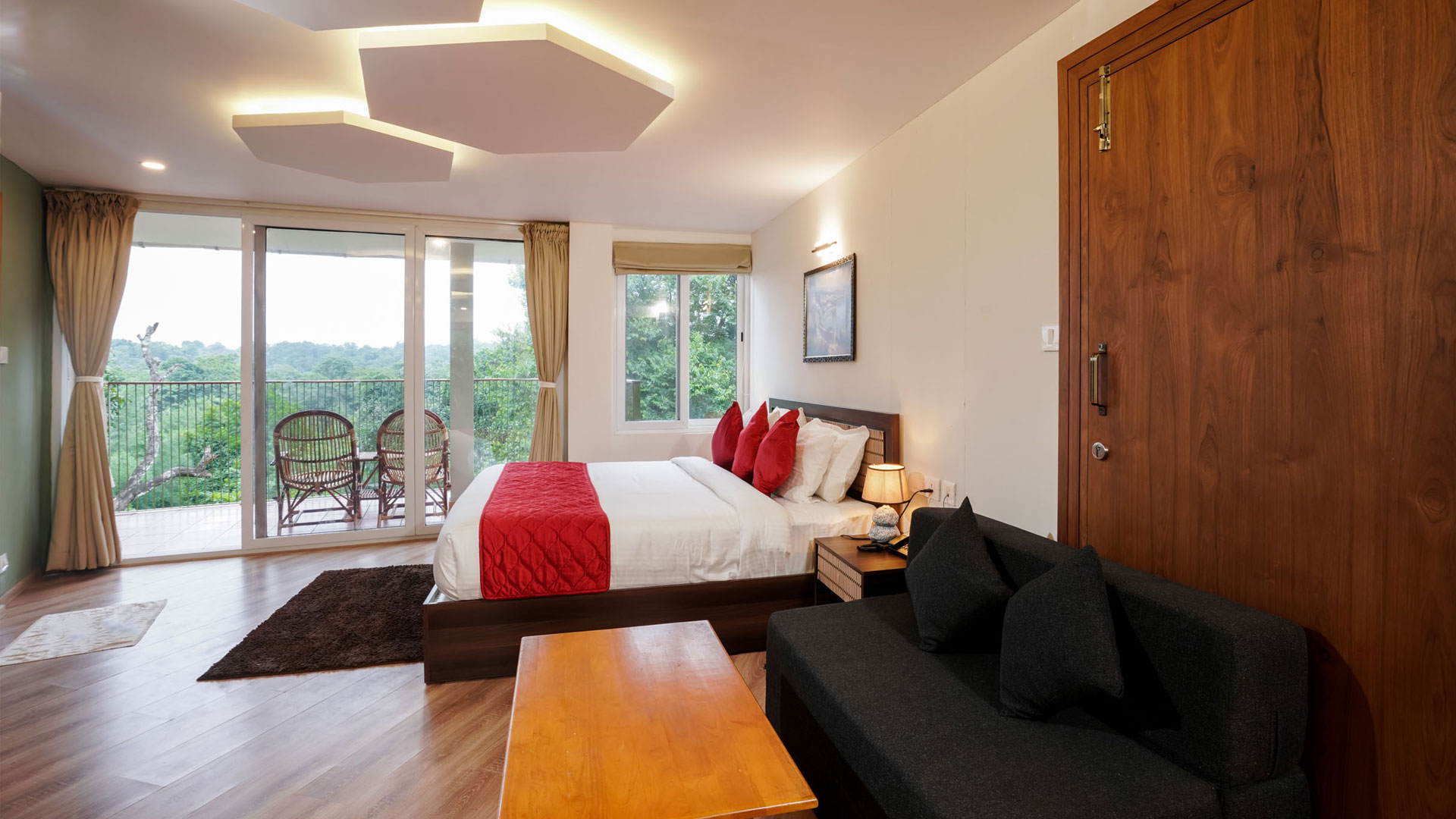 Twin Bedroom Suite With Tub
Our Twin Suite with Bathtub is designed for those who seek both elegance and functionality. The suite is graced with two plush twin beds, state-of-the-art amenities like climate-controlled air-conditioning, a high-definition flat-screen TV, complimentary high-speed Wi-Fi, and a mini-refrigerator
The suite's private balcony serves as a sanctuary, offering panoramic vistas of the stunning Kuruva Island landscape. This space is perfect for your morning coffee or an intimate evening under the stars, contributing to a truly memorable stay.
At Kuruva Island Resort and Spa, we're committed to creating lifelong memories. From curated activities like walks through the island's lush scenery and kayaking on the Kabini River, to personalized spa treatments, there's something for everyone. Our signature restaurant enhances your stay further, offering a diverse menu that includes both local and international culinary delights.
Choose our Twin bedroom Suite for an unparalleled blend of luxury and comfort. With its spacious design, modern amenities, and private balcony overlooking scenic vistas, your stay one of the best resorts in Wayanad for family promises to be an unforgettable escape. Book your suite today to experience the epitome of indulgence.