7 September 2023
Wayanad: A Romantic Honeymoon Destination in Kerala
Kerala, known as "God's Own Country," is a dream destination for honeymooners. Especially in the known parts of Kuruva dweep. With its lush landscapes and misty hill station, the area boasts numerous romantic getaways. Among these, Wayanad stands out as a top choice for a honeymoon in Kerala. Located in the Western Ghats, Wayanad is a captivating blend of natural beauty, wildlife, and rich culture.
Why Choose Wayanad for Your Honeymoon in Kerala?
Enchanting Hill Stations
Wayanad is famous for its captivating hill stations. Vythiri is the most popular, offering luxurious treehouse resorts, cozy cottages, and breathtaking views of the Western Ghats. The misty mornings, pleasant weather, and verdant tea and coffee plantations create a magical setting for a romantic escape.
Cozy stay
For a more intimate experience, consider staying in one of Wayanad's cozy homestays. These family-run accommodations provide an authentic taste of Kerala's warm hospitality. You can savor traditional Kerala cuisine and immerse yourselves in the local culture.
Abundant Natural Beauty
Wayanad is a paradise for nature enthusiasts. You can explore lush rainforests, winding rivers, and stunning waterfalls. The Banasura Sagar Dam, one of India's largest earthen dams, offers a breathtaking backdrop for picnics and boat rides. A trek to Chembra Peak, Wayanad's highest point, is a must for adventurous couples.
Diverse Wildlife
Wayanad is home to several wildlife sanctuaries and reserves, making it ideal for couples interested in wildlife and nature. The Wayanad Wildlife Sanctuary is a haven for various species of flora and fauna. Spotting elephants, leopards, and deer during a jungle safari is an unforgettable experience.
Romantic Adventures
Enjoy romantic adventures like bamboo rafting on tranquil river waters or a visit to Phantom Rock, a unique rock formation. Pookode Lake, with its heart-shaped design, adds a touch of romance to your Wayanad experience. So need not sweat much for your next honeymoon in Kerala.
Tea and Spice Plantations
A visit to the tea and spice plantations is a must in Wayanad. Wander through fragrant cardamom and coffee plantations hand in hand and discover local agricultural practices.
Rich Cultural Heritage
Wayanad boasts a rich cultural heritage. Explore the ancient Edakkal Caves, where you'll find intriguing prehistoric etchings on the cave walls. The Jain Temple in Sultan Bathery is another historical gem worth exploring.
Ayurvedic Wellness
Kerala is renowned for its traditional Ayurvedic treatments, and Wayanad offers some of the best Ayurvedic spas and wellness centers. A couple's massage or wellness treatment is a perfect way to unwind and rejuvenate together. Especially our packages at Kuruva Island Resort and Spa is known to be a great among honeymoon resorts in Wayanad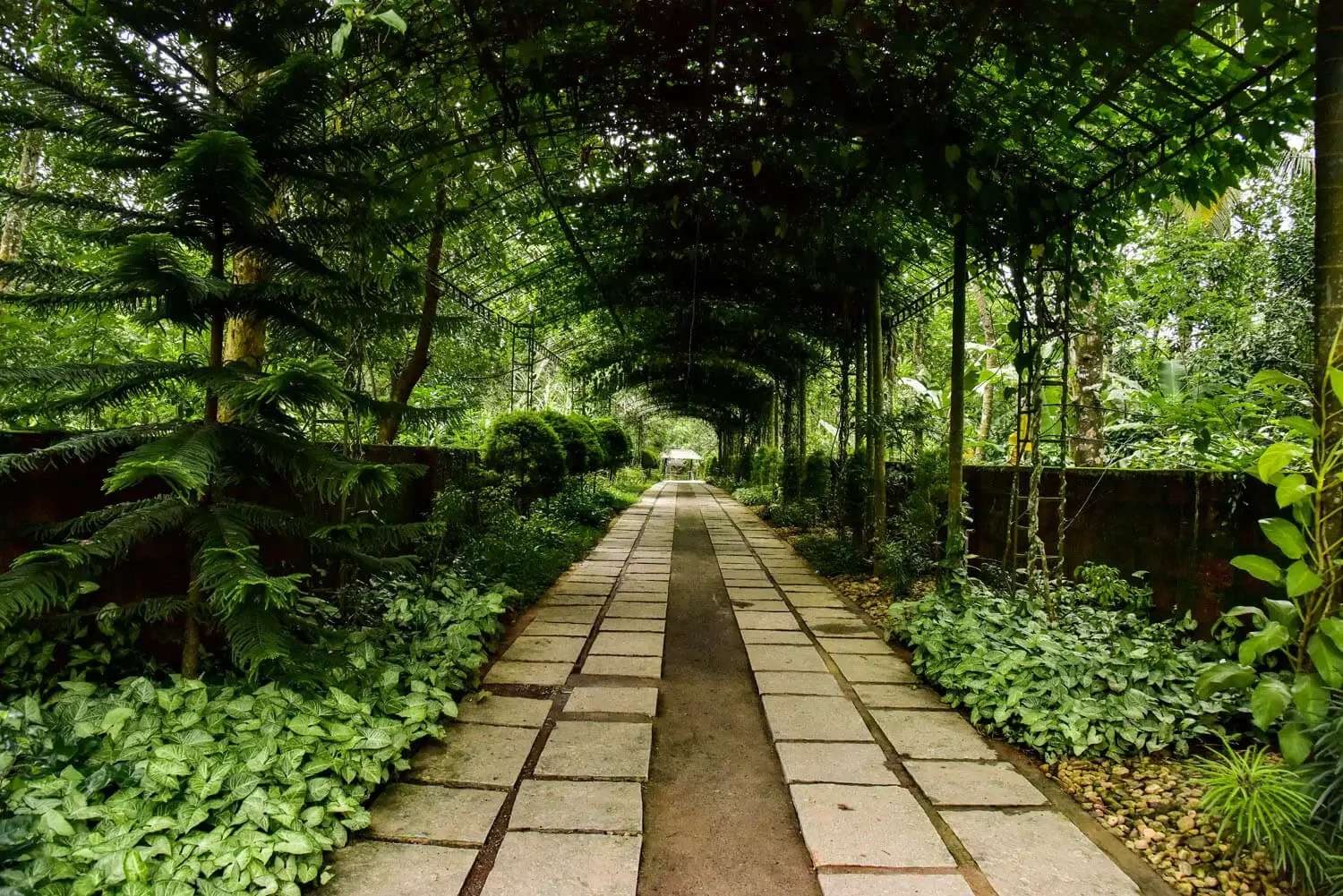 Wayanad, with its natural beauty, calm atmosphere, and rich culture, is undoubtedly an ideal destination for a honeymoon in Kerala. Whether you prefer intimate homestays, upscale resorts, or romantic escapades in nature, the honeymoon packages in Kerala has something to offer every type of couple. If you're planning a honeymoon in "God's Own Country," Wayanad should be at the top of your list for an unforgettable and romantic experience.